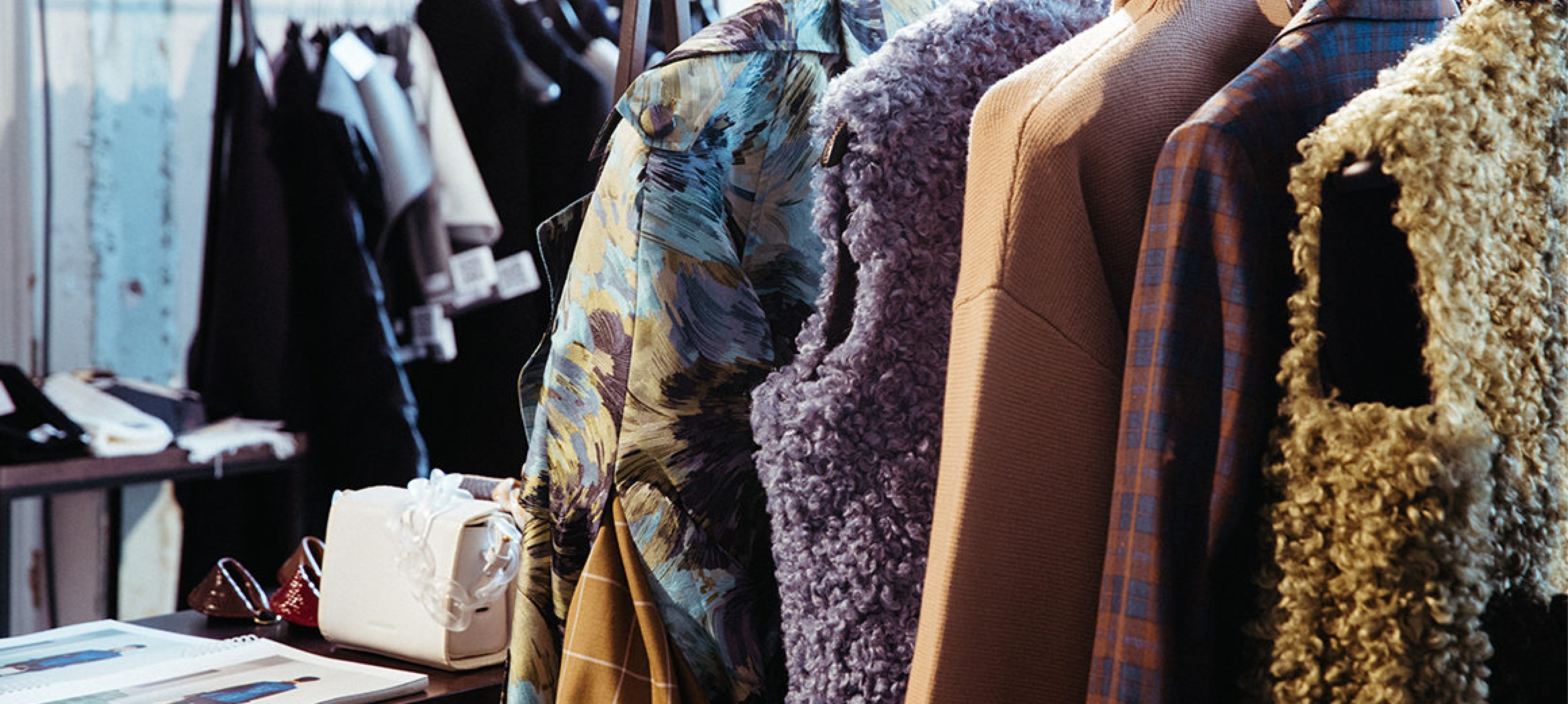 If you have any affinity with fashion, you've probably heard of The Woolmark Company. From collaborating with Jacquemus on the ultimate wool collections for summer, to putting Christian Wijnants on the map with their International Woolmark Prize; this industry supplier has an influence that goes beyond borders and takes on an exemplary role when it comes to sustainability. We talked with Benelux & Germany country manager Ingrid Oomen about The Woolmark Company's success formula.
Over the years you have become more and more known in the industry. It's quite unusual to be this famous for an industry supplier. How did you succeed? What was your breakthrough?

The Woolmark symbol was launched in 1964 by The Woolmark Company's predecessor, the International Wool Secretariat, and has been an independent quality assurance of every wool product it adorns. Since then, more than 5 billion products have been Woolmark-certified, making the Woolmark brand the best-known textile quality brand and wool content label in the world.
Why do you think the fashion and apparel industry have historically shown more interest in synthetic fibers over natural ones? Do you feel that this is changing today?
It was only during World War II that competitors to natural fibers emerged (synthetics). By the 1960s nylon, polyester and acrylic were fast becoming household names. The only reason for their rise in popularity is because they have been relatively cheap to produce. However, the market for wool products has been increasingly positive during the past few years. Demand for wool products has grown, partly due to the growing segment of consumers seeking a lifestyle of health and sustainability – there has been a trend away from synthetic fibers towards natural, renewable and biodegradable fibers such as wool that are gentle on the planet. Wool has many benefits over synthetic fibers and these benefits are being discovered by a new generation.
Wool is a fiber that has been around for thousands of years; how did the production process develop over the years?
Australian Merino wool is the remarkable result of millions of years of evolution. It is rich in natural properties that inspire some of the world's leading clothing designers – and its unique benefits flow through to the luxuriously soft and stylish clothing crafted from it. The Australian wool industry invests heavily in research, development and education to help farmers identify the best animals to breed from, constantly seeking even finer, softer, Merino wool. The first Merinos were introduced into Australia from South Africa in 1797. Originally from Spain, these sheep had already evolved a fine fiber, but further selective breeding soon produced the authentic Australian Merino with its even finer wool. Their long, fine fibers were ideal to meet the demands of new industrialized spinning and weaving machines, enabling the production of lighter, softer wool fabrics.
Your brand is seamlessly in line with society's switch to a lifestyle that's more environmentally friendly. There is however the argument that you're still making use of animals to produce your product. How are you guaranteeing a safe and friendly environment for the animals involved?
The Woolmark Company is owned by Australian woolgrowers, who love their sheep flocks – their animals define who they are. The woolgrowers genuinely care for their animals and they are committed to doing what's best for their stock, both for the welfare of the animals and the quality of the wool they produce. They do this by regularly checking on their animals to ensure they have sufficient food and water, are safe and healthy, and protected from pests and disease. Australian animal health and welfare standards are amongst the highest globally. To ensure animals are cared for in line with community expectations, The Woolmark Company through its parent company, Australian Wool Innovation, and the wider wool industry, work closely with the two organizations recognized as leaders in animal welfare and health in Australia: the Royal Society for the Prevention of Cruelty To Animals (RSPCA) and the Australian Veterinary Association (AVA).
You promote merino wool as the ultimate breathable fiber; can you explain why merino wool is such an important player in the (athletic) industry?
Australian Merino wool is soft, breathable and anti-static, it keeps you warm when the climate is cold yet releases body heat and moisture when it's hot. Therefore, it helps athletes perform at their peak, from sea-level to mountain top. Merino wool's natural elasticity keeps clothing in resilient good shape, and it's even odor-resistant too, all of which makes it the perfect choice for lower impact activities (such as yoga and walking), higher impact activities (such as running, athletics, cycling and rowing) and adventure activities (such as climbing, sailing, skiing and boarding).
How does the collaboration between Woolmark and designer work? Where do you come in? And in what way are you involved in the design process of the wool pieces?
The Woolmark Company is more often than not approached by designers who are interested in using wool and recognize The Woolmark Company as the global authority on wool. We offer a number of services aimed at adding value to designers' brands. For instance, we can assist with finding and introducing designers to suitable fabrics and manufacturers, we can provide designers with access to AWI product development initiatives, we can give in-store marketing advice and assistance, and we offer retail training packages. There are many ways we can and do help designers at every stage of the process.
About all these international and versatile collaborations; how do you maintain the integrity of the brand when working with so many different brand identities? What are your criteria for a Woolmark partner? 
Our Woolmark specifications are very stringent and product specific. The specifications and standards are set at a high level to minimize consumer dissatisfaction, thereby reducing risk.
Every year you award new talent with a groundbreaking view on merino wool with the International Woolmark Prize. What was the most memorable capsule collection coming out of this competition? 
There have been so many brilliant collections, not just by the winners, but all of the entrants' collections have been wonderful. But Christian Wijnants's winning collection in 2013 could be described as standout. His collection displayed progressive knitting techniques with Merino wool yarn and spectacular colorful tie-dye techniques. It was very popular – critically and commercially.
I'm especially interested in the innovation award; can you tell me more about this prize?  
The Innovation Award was introduced into the 2017/18 International Woolmark Prize to celebrate outstanding creative and innovative fabric or yarn development in wool. The award aims to inspire the designer finalists to be more experimental when developing fabric or yarn for their final collections, and shines a spotlight on the textile mills assisting in developing the innovative wool fabric and yarn. Inspired by learning to snowboard in the 1980s – in a wool bomber jacket – the inaugural winning collection (in 2018) of DYNE's Christopher Bevans comprises a technical snowboarding wardrobe, complete with an 'NFC chip' in the water-resistant wool jacket to track users in avalanches – which is definitely innovative.
What designer is high on your wishlist to collaborate with?
In 1954 in Paris, one year after the inaugural original International Wool Secretariat fashion design competition, a young Karl Lagerfeld won first prize in the coat category. He was awarded his prize by a judging panel that included Hubert de Givenchy and Pierre Balmain. Fashion history was made and Karl Lagerfeld has become one of the biggest names in global fashion. It would be very special – and an honor – to once again work with him.
Deel dit artikel via:
Meer in Fashion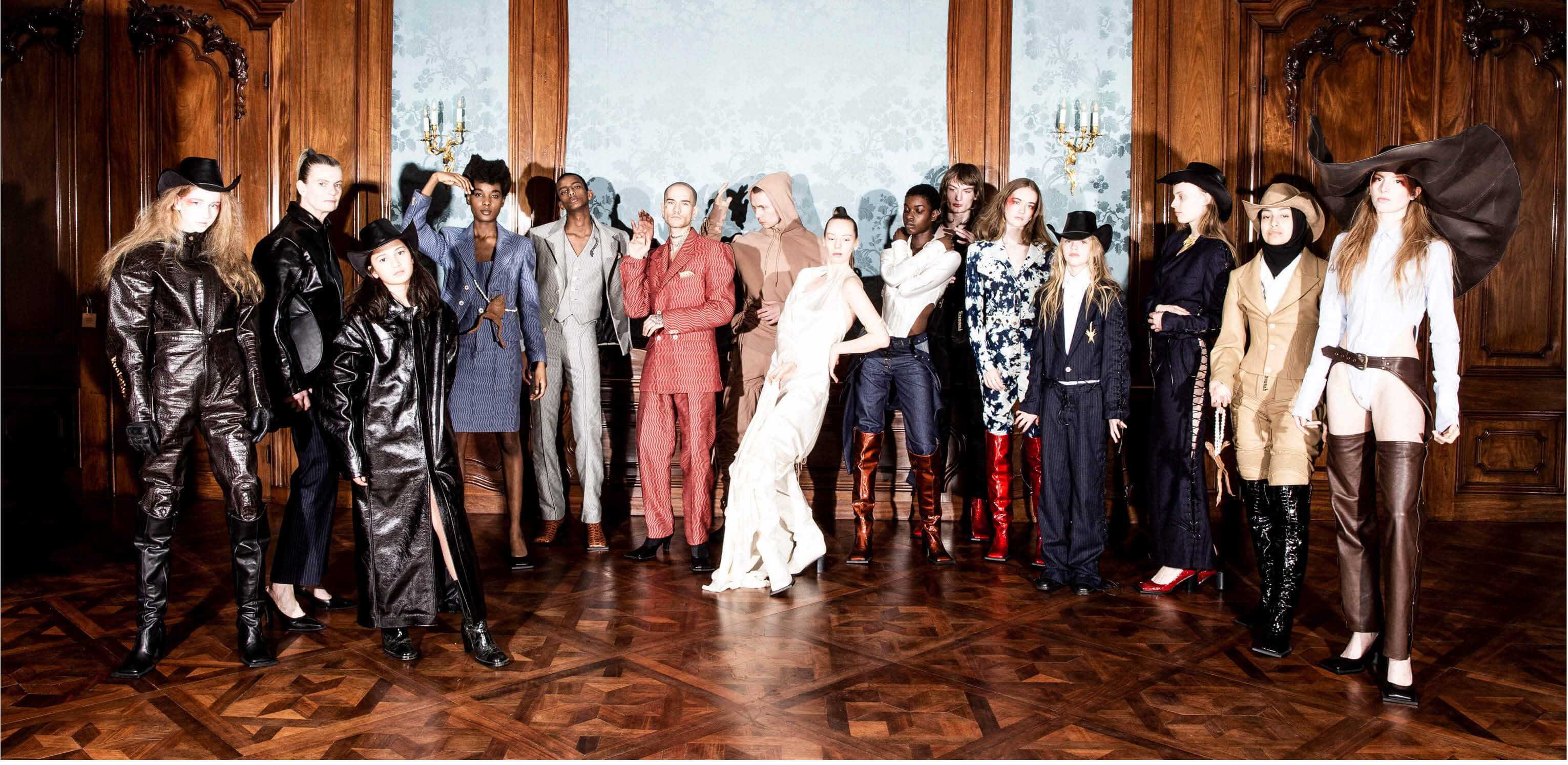 De september 2019 editie van Amsterdam Fashion Week staat voor de deur en de eerste namen zijn bekend gemaakt. Met trots stellen we je voor aan onze talenten; sommige AFW regulars, maar ook een aantal nieuwe namen. Neem je notitieboekje erbij, wij zetten alvast de belangrijkste facts op een rijtje. Ronald van der Kemp […]
De september 2019 editie van Amsterdam Fashion Week staat voor de deur en de eerste namen zijn bekend gemaakt. Met trots stellen we je voor aan onze talenten; sommige AFW regulars, maar ook een aantal nieuw [...]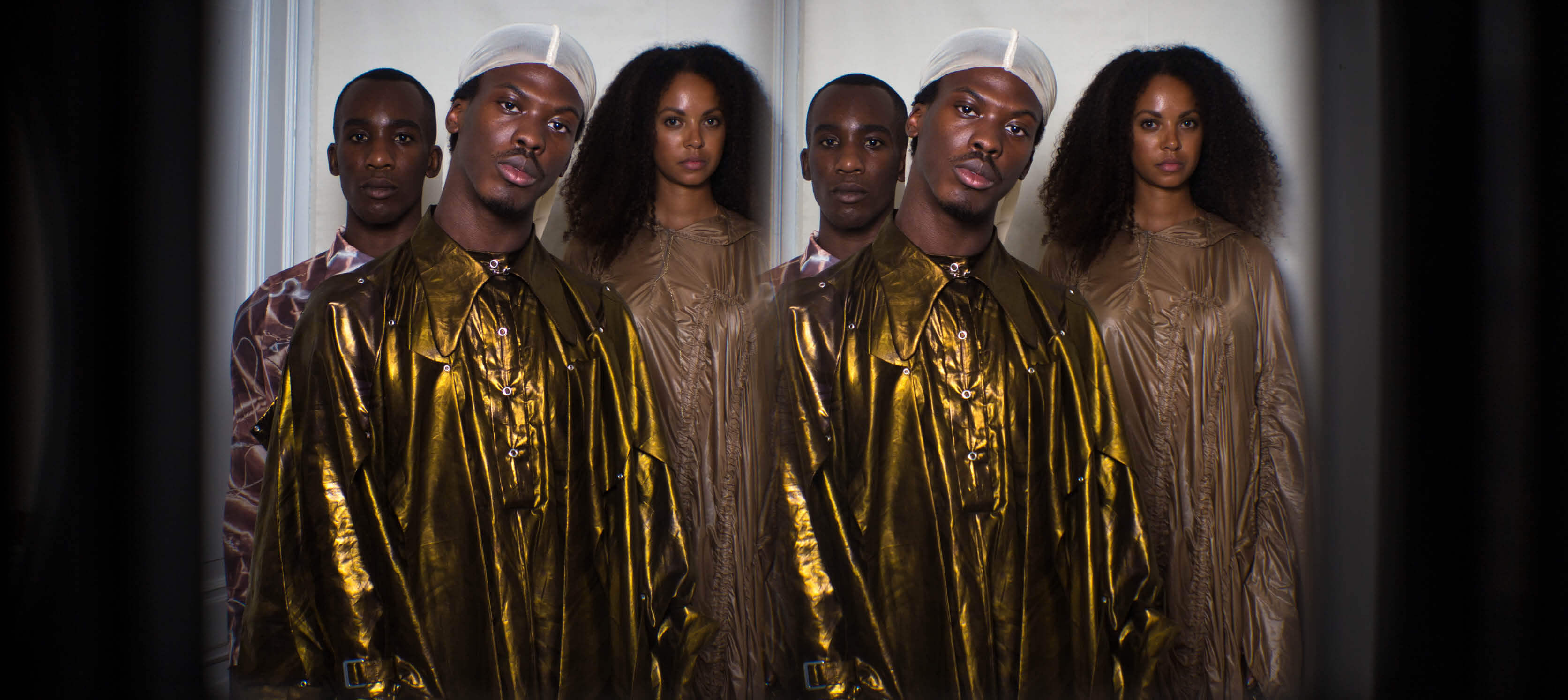 Meet Bodil Ouédraogo, eigenzinnig, creatief, en klaar om de status quo van de mode-industrie te beproeven. Ze is nog maar net afgestudeerd aan de Gerrit Rietveld Academie en wordt nu al door Nederlandse designtalenten zoals Ninamounah geprezen. Geboren in Nederland maar met roots uit Burkina-Faso, presenteert ze haar nieuwe collectie "Bodil Gerda Awa Ouédraogo"; een […]
Meet Bodil Ouédraogo, eigenzinnig, creatief, en klaar om de status quo van de mode-industrie te beproeven. Ze is nog maar net afgestudeerd aan de Gerrit Rietveld Academie en wordt nu al door Nederlands [...]