"I describe my work as 'Savile Row meets Mr. Bean.' That is, a love of tradition with a sense of humor." From his biggest mistake as a fashion designer, to the most important life lesson he learnt from his wife; we got Paul Smith to answer the questions no one asked before.  
What I liked most about growing up in England is…
The feeling of the wind in my face as I cycled the countryside roads around my hometown of Nottingham.
The life lesson I learnt from my wife is…
To keep my feet on the ground. My wife, Pauline has never let any of my success go to my head.
My idea of modern tailoring is…
Clothes that work for you. I have a particular suit in my collection called 'A Suit To Travel In' which I think represents modern tailoring well. It's 100% wool fibers but has a natural crease resistance which makes it perfect for people like me who are constantly on the go, but need to look smart when they're doing it!
When looking back on my career I consider my greatest accomplishment to be…
The continuity of Paul Smith. The gradual, steady and consistent growth of the business over a long period of time. Oh and my independence, in this business, independence is very rare!
Colour to me is a tool to…
…add a punctuation mark of positivity to your day or your outfit!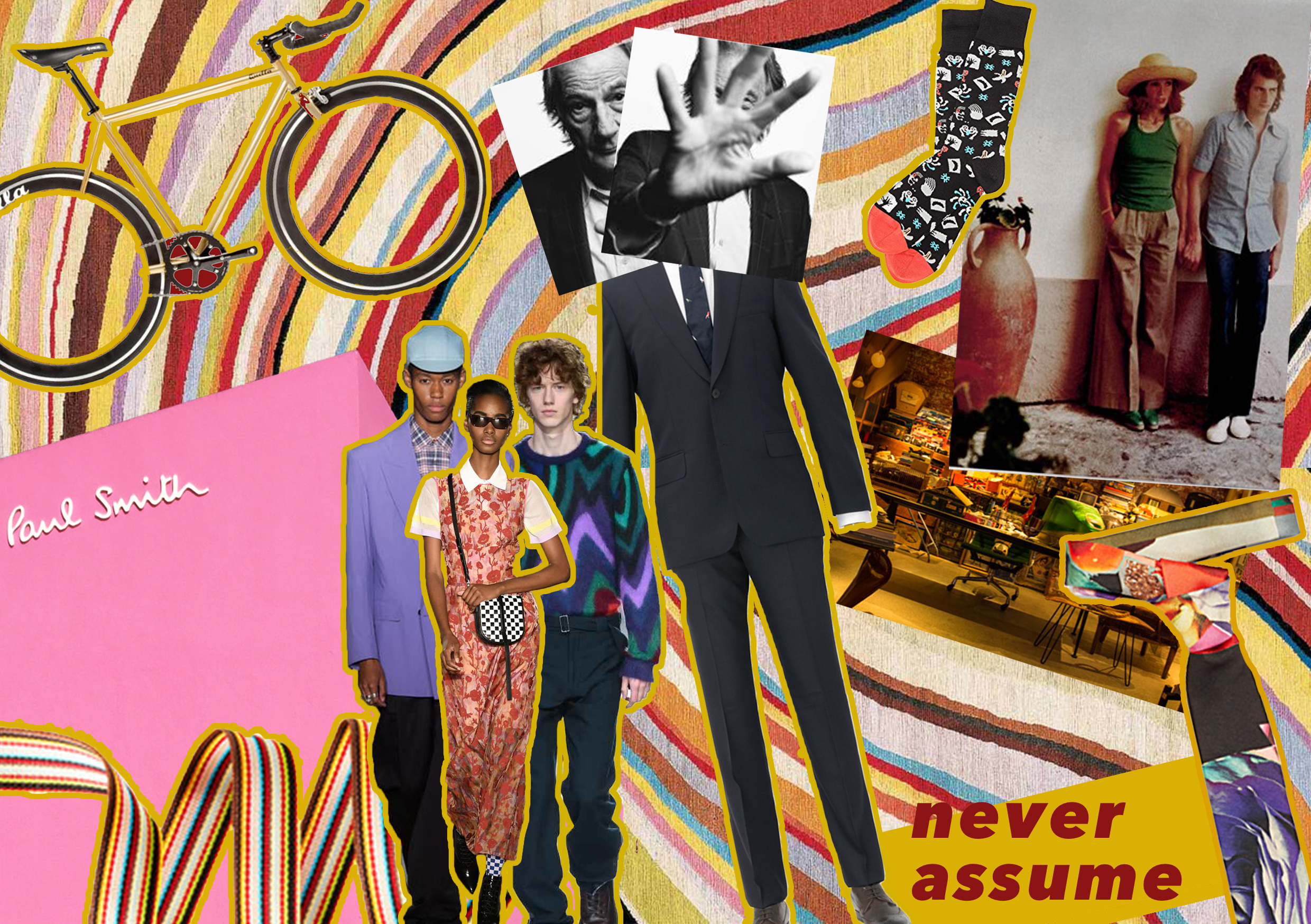 The time period that serves as my biggest inspiration source is..
Very early in the morning. I wake-up around 5AM most days. First thing I do is have a quick swim and then head straight to my studio. It's those first few hours of the day when I have the building to myself, I can put some vinyl on my record player, when I really find inspiration.
The biggest mistake I've made in my career is…
I'm happy to say I don't think I've made any big mistakes. By taking things slowly and steadily and always taking a breath before making a big decision I think I've avoided any big pitfalls. Oh and my company motto "never assume" has certainly helped to dodge too many major bumps in the road.
I get most nostalgic when I'm…
I'm not really one for looking back. I often say in this business nobody cares how good you used to be. And by that I mean you have to be constantly looking forward and innovating, the second you sit back in your chair and start congratulating yourself for making it, somebody is lined-up ready to overtake you.
The possession I cherish most is..
It's not really a possession but what I cherish most is my freedom and independence. If I want to paint my LA shop in bright pink, I can do. If I want to fill the walls of my new London shop with tens of thousands of Japanese yen coins, I can do. To me, luxury is the freedom to call the shots and not have to answer to a big board of share-holders.
What makes me substantially different to others is..
A sense of humour!
Deel dit artikel via:
Meer in Fashion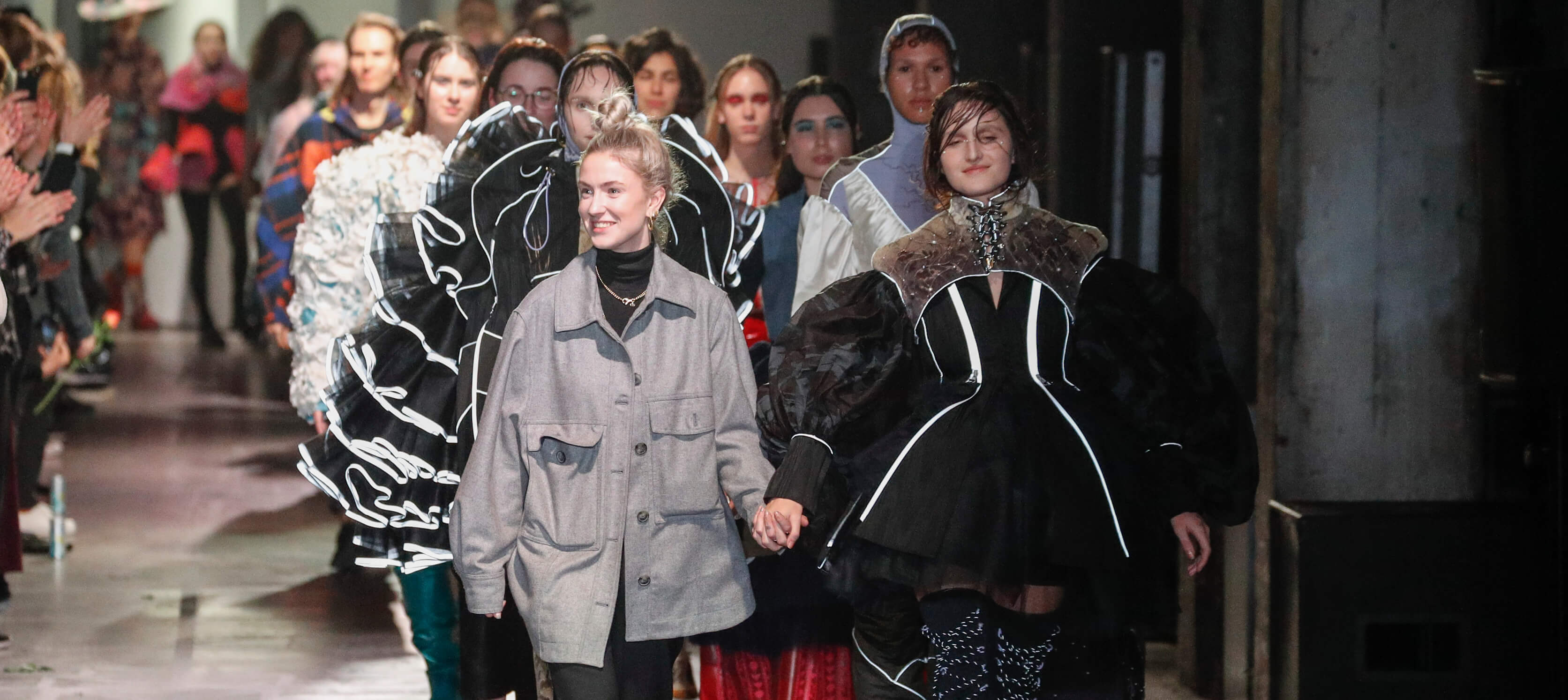 Nu het schooljaar abrupt tot stilstand is gekomen in het licht van de pandemie, worden design studenten en met name de laatstejaars gedwongen om met creatieve oplossingen te komen, de verwachtingen die ze hadden over de allerlaatste collectie aan te passen, en er zich bij neer te leggen dat dit geen traditionele diploma-uitrekening wordt. Wij […]
Nu het schooljaar abrupt tot stilstand is gekomen in het licht van de pandemie, worden design studenten en met name de laatstejaars gedwongen om met creatieve oplossingen te komen, de verwachtingen die z [...]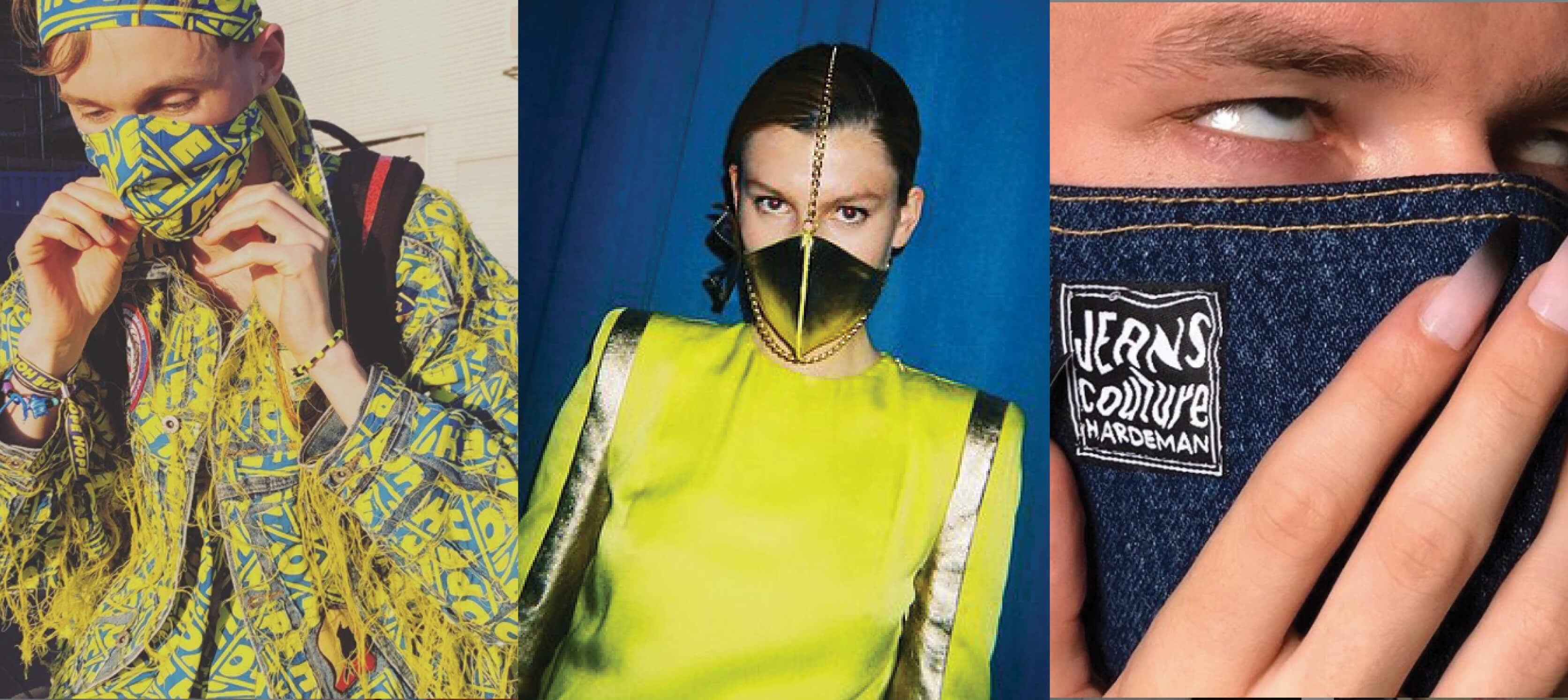 Aangezien de overheid vrijdag heeft aangespoord om tijdens de transitieperiode naar het 'nieuwe normaal' allemaal een mondmasker aan te schaffen, leunt Nederland naar een scenario waar reizen met het openbaar vervoer en het zich bevinden in drukke ruimtes niet meer mogelijk is zonder dat lapje stof. Ik ben al weken aan het fantaseren over de […]
Aangezien de overheid vrijdag heeft aangespoord om tijdens de transitieperiode naar het 'nieuwe normaal' allemaal een mondmasker aan te schaffen, leunt Nederland naar een scenario waar reizen met he [...]