Russian brand KRAKATAU is the perfect mashup of street and function. Just arrived in Amsterdam, we talked to the founder of the brand about his life in Russia, how KRAKATAU got his name, and exciting future plans.
You're a self-taught designer from Russia, why did you decide to venture into fashion? How did your love for clothing develop?
i never really use word designer describing myself because design is just a part of the whole development process, and being a small team we participate in it on all stages starting from research till final production.
I originally got into fashion because of my mother. She made clothes as a hobby, and I guess it brushed off on me. In the 80s and early 90s, when we didn't have the possibility to buy something specific, the weird stuff we couldn't find in stores, she made it for me. That's how I started, making crazy items, much crazier than what I do now. Then I moved to St. Petersburg. I used to study economics and worked as an accountant. That helped me to live there for the first months, and then I just saw the opportunity rising. There was a crisis in Russia in 1999; I always say Krakatau is a child of crisis. It pushed us to, amongst a lot of other small brands that were emerging, make something new and exciting. And then it all went really fast.
What's the story behind the name of your brand?
The name was actually chosen first before I decided to make a brand out of it. I was mostly inspired by how it sounds. The idea was to have the smallest brand ever with a name of the biggest volcano ever. Also, for me this name captured everything. Fire energy, destruction, protection. It was a perfect match.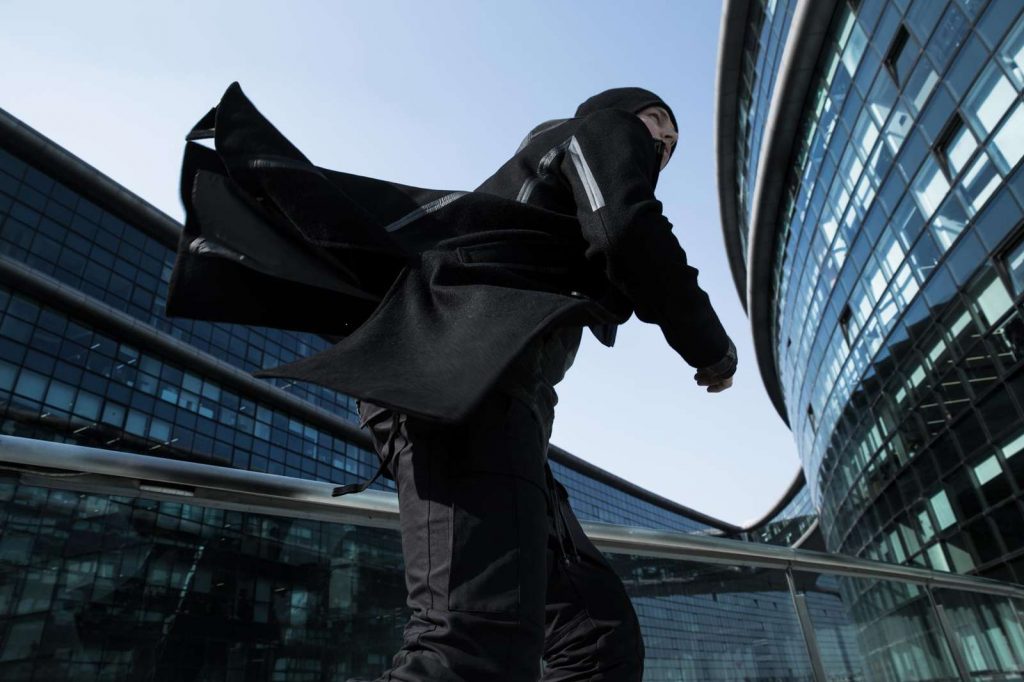 KRAKATAU's design identity evolves around urban techwear, and combining functionality with aesthetic. Can you explain to my what the words urban techwear mean to you?
At the beginning, we were actually focussed on the streetwear market. KRAKATAU was ultimately a streetwear brand. Then one day I went skiing, I was in the mountains and whilst looking around, I was wondering why people weren't wearing our jackets although we used the same fabrics as outdoor brands. I understood that to approach that market we needed to know more about technological developments. So we started to research every possible thing we needed to know and from there on added more technical elements to our clothing.
Operating between the streetwear market and techwear market, who is it that mostly buys at KRAKATAU?
Our core clientele is 23 to 60 years old. We don't really focus on teenagers because we would have to make a lot of sacrifices. We would almost have to move towards fast fashion to keep up with this market. Before we started working with the European market we always changed everything in the collection. We developed one piece, gave it a number and never made it again. Now moving into Europe, we changed our strategy and started focussing on how to make our most popular products better. I realised that to evolve with the brand, this is where the focus has to be. To make it absolutely perfect, it still needs two or maybe even three seasons to improve our clothing to the level we want it to be.
What made you decide to expand to Europe?
Another crisis. The first shop we had in Europe was in Berlin in 2010. We tried to ship our clothes from Russia, so I had to go to China, and buy everything in China, then ship everything to Russia where we always had a lot of problems with customs, and then I had to send it to Berlin. It was impossible. I understood that this was crazy, so we closed our small factory in Russia and moved to China to be able to move to Europe. I spend three years making the production process in China perfect and then in 2014 we had another crisis in Russia. I realised that if we would not move forward and go global, we would not survive.
How does the future of KRAKATAU look like? Anything exciting coming up?
We just finished developing the winter 2019 collection and started working on the collection of Spring 2020. It's always very difficult for me to change seasons like that. It's like you just finished one season and you still keep thinking about how to improve it, but then you have to move on to the next one. Ofcourse I do know what lies in the future of the brand, but unfortunately, I can't tell you about it just yet. But what I can tell you is that there are so many super interesting exciting things I found just recently, and we're going to try to make those things possible for next winter, so stay tuned!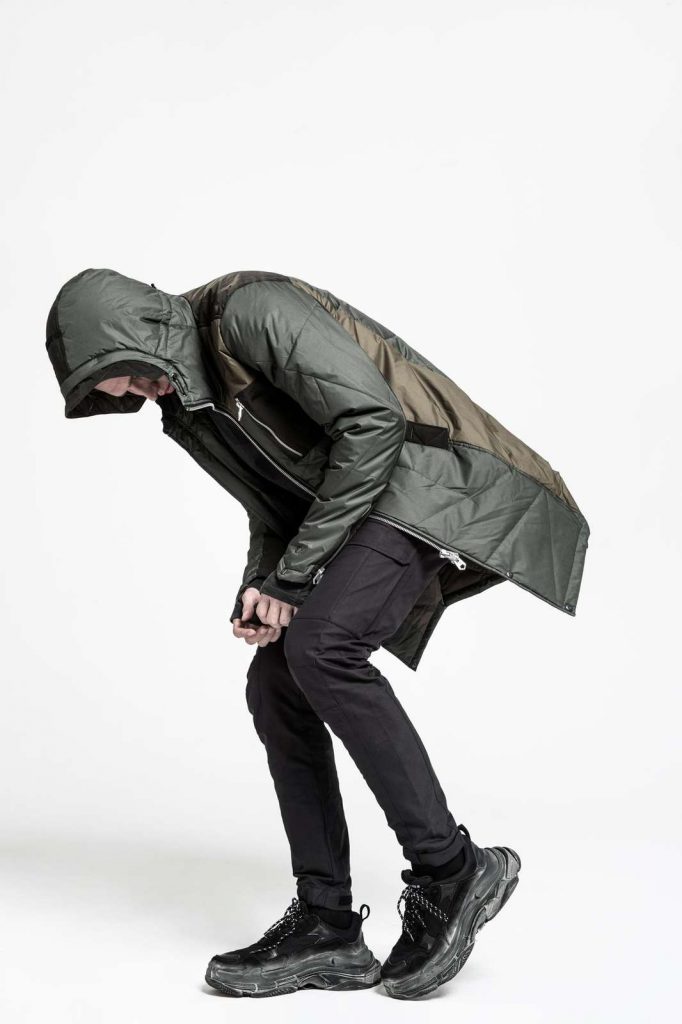 Completely sold on the brand? KRAKATAU invites you to their pop-up store opening 5 pm tonight at the Hobbemastraat 3, Amsterdam!